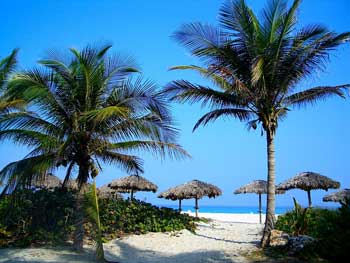 You get the K.I.S.S. method, right?
Keep
It
Simple,
Stupid.
Well, I have an unusual knack for making things way more difficult than they need to be... And have for years.
I'm not sure where this came from.  Maybe my massive brain enjoys attempting to impress itself with the incredible complexity that it can endure.  Who knows?
Time to let that go, for sure! lol.
Complexity is rarely a benefit for anyone... And in the internet marketing world, creating complex systems do little to help users and they take way more time from a development and programming standpoint.
In my 5 plus years generating a full time income online and in the 10 years since I really started making money online, I've found a few MASSIVE short cuts thanks to the KISS method that have helped me leaps and bounds.
The most recent has been something I learned years ago... But lets take them in order, shall we?
Self Hosted WordPress Websites - Before WordPress, I spent countless hours trying to learn and understand how to use Dreamweaver, understand HTML, FTP, Photoshop... Bleh.   It was a disaster.Not only was I making terribly ugly sites, they often took weeks or even months to finish (if ever at all) and when they were 'done' they didn't actually generate any traffic.A friendly tip and a bit of coaching from a friend, I got my first WordPress site installed in 2009 and now in 2014, my wife and I receive well over 150,000 visits to our WordPress sites on a monthly basis.See, letting WordPress (and a premium theme) manage the 'look' of  all the sites and the basic functionality of the site, we are able to focus 98% of our energy on MARKETING which is really where the income is made.
Outsourcing - Not only is my brain an overcomplexifying machine (I mean look at that word it just came up with for god's sake) but it also has the tendency to want to do everything...  Even things I'm not good at.Not sure if this came from believing the 'If it is going to get done right, I've got to do it myself' idea or if I enjoy taking on challenges that waste more time and keep me from doing what is important (which is creating profitable websites) but it wasn't contributing to my overall success.So one day a few years ago, I decided to outsource some graphics tasks that I was sucking at and never finishing.  For about $5 per hour I was able to connect with a guy in the Philippines who has been helping me for years, now.  He does for $5 per hour what people in the states charge $50 - $150+ per hour... And he works while I sleep!  :)Then I brought on a programmer, developer, transcriptionist, virtual assistants, server administrators, writers and more.Today, my team consists of 7 core contractors who manage a wide variety of tasks for me.  When I take on a MASSIVE project that I have no idea (or desire) to actually do the work for, I just pass it along to the team and things get done faster and better than if I tried to do them myself.Elevating my responsibilities to that of a project manager instead of the technician who does everything has helped me get more accomplished in less time for myself and clients...  Seriously life-changing stuff.
The simple 1 page site/converting offer method - When I was getting going as an affiliate, I knew what everyone else knew online.... Content is king, right?Well, kinda... But I took that to an extreme.I've built sites that have hundreds of pages of content... Thousands of products... And, although many of them work and are still profitable today, the volume of sales and revenue generated from all that effort doesn't exactly equate to the time that was required.Recently, with the help of my marketing coaches, I've been turned on to a 3 step process that focuses on creating very small 1 and 3 page sites which are more effective and more profitable than some of the MASSIVE content sites that I've created or optimized.Again, staying focused on the 98% of things that matter (creating a converting offer) is more important than slaving away to create a content MONSTER that may end up getting penalized by Google for following their rules, anyways.
"But Miles, this isn't a tiny 1 or 3 page site..."
Great catch... And you're right.
This site is more of my online-journal and my chance to help you 'get' some of these tips and tricks that have not only revolutionized my online marketing business, but also have helped me create a lifestyle that is chalk-full of AWESOME.
Had I stepped up in 2006, 2008 or 2010 and gotten a coach, and learned these things years ago... Who knows how much farther along this path, I'd be.
Having trudged my way along the hard path of trial and error first to encounter the 'easy' way, I feel it is my duty to share what I've learned... Because I truly believe that ANYONE can make money online, fire their boss and live a beautiful life.
If I can save you some years or months of unnecessary struggle or wasting time spinning your wheels doing things that are inefficient, uninspiring or simply annoying... And reach that 'Beautiful Life' point a bit more quickly... Well, maybe I'll earn another karma point or two, along the way.