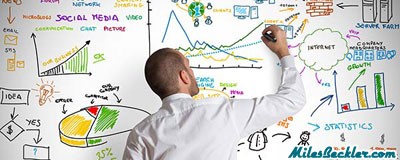 Have you ever wanted someone who has 'been there and done that' to take you by the hand and help your business past your current sticking points?
Ever felt like you needed someone who 'understands internet marketing' to review your sales funnel, your lead generation system and not only make suggestions but also make the changes to increase conversions?
With over 10 years of internet marketing experience, 5 years full time and over 7 years of helping clients with everything from hosting and design to sales funnel design, affiliate program creation or management, conversion optimization and Pay Per Click marketing, Miles has the skills and knowledge to help you through your current sticking points, whether you know what those are or not.
Miles is a natural problem solver who focuses on elegant solutions that leverage the power of technology and the internet to increase ROI while increasing your time freedom simultaneously.
Coaching and consulting can be done via email or over the phone and starts at $500 per hour, when available.
Miles is extremely busy building his businesses and has stopped offering consulting at this time.