Facebook PPC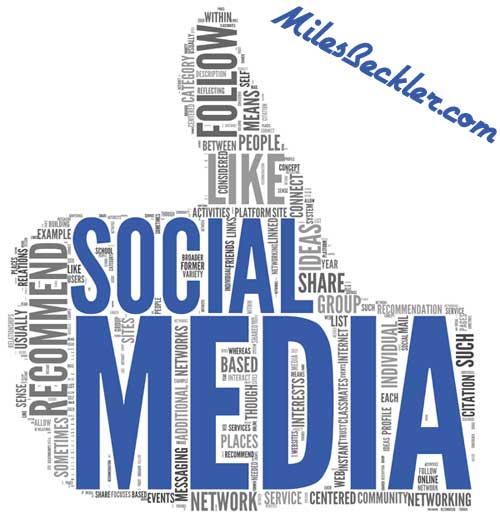 Using Facebook PPC for hyper-targeted traffic is the new 'in' thing online. The clicks are cheap and the audiences are more targeted than any other PPC medium before... But most internet businesses are simply missing out on this incredible opportunity.
I know I was... But all that has changed once I jumped in and committed myself to this new (and amazingly powerful) advertising medium. As a result, I've experienced more growth in the last 3 months working with Facebook PPC ads than I did in the entire year before without.
My goal with this post is to help you understand an overview of the main ways that Facebook's PPC system stands apart from the competition while giving you an understanding of what it takes to leverage this system for growth in your business.
Not that every one of these five reasons is totally game changing in and of themselves (arguably a few are) but it is more about how they all tie together that makes Facebook PPC so powerful for startups, entrepreneurs, small businesses, information marketers, brands, authors and more!
Reason #1 - Conversion Pixels & Custom Audiences.
If you haven't started building your own custom audiences with Facebook's conversion pixels, yet... You are simply missing out on a few of today's greatest marketing opportunities.
From re-targeting your visitors on Facebook to creating hyper-targeted look alike audiences based on your top leads and customers, Facebook's Pay Per Click platform offers some of the most powerful targeting tools for PPC ads ever invented.
Building these audience starts with installing facebook conversion tracking code onto your website to begin tracking what Facebook users are visiting your site and taking specific actions.
Generally speaking, I create a conversion pixel for 'Visited site' that goes on every page (except the next ones mentioned here, they get their own) to simply keep track of people who visit the site.
The second conversion pixel tracks individuals who opt in to my mailing list and I call this audience 'Subscribers'. This goes on
the page that the visitor reaches after subscribing for a free report, which is usually a 'One Time Offer' page that pitches a paid product.
Then I have a pixel on the order confirmation page or the product delivery page to track what visitors make it all the way through the checkout process and become customers.
Whether you start using Facebook PPC ads right away or not, having these tracking pixels in place, you will start building audiences based on the traffic you are already receiving... Then, once you have a large volume of data accumulated, you have a massive head start in audience building because Facebook now knows what visitors of theirs went to your site, opted in and purchased from you.
And with this information, Facebook can deliver you more and more of those people at a reasonable cost if you set up your campaigns correctly.
Quick note here, if you already have an email list of leads and an email list of paid customers, you can simply upload those through Facebook's Power Editor and create custom audiences based on those individuals in a matter of minutes.
Reason #2 - Look Alike Audiences
Now that you have your pixel tracking in place and your custom audiences are populated with a minimum of 100 people (1000 is better) you are able to create a 'Look Alike' audience based on those individuals for every country you market to.
Now when you setup custom audiences, they can be optimized one of two ways... For 'Similarity' or for 'Reach'. The 'Similarity' audience is the 1% of the country's population that most closely resembles the custom audience. The 'Reach' audience is the top 5%.
So, when you have a mailing list of 1,000 people and you make a custom audience based on that list... Facebook goes out and finds the top 1% of people in the US who are most similar to those people who already opt-ed in to your list. This number happens to be about 300,000 and from Facebook's perspective these 300,000 are the most likely Facebook users who will also opt in to your list when presented with a compelling ad.
Do the same thing with your customer list and BINGO! Facebook will put together another list of 300,000 people in the US who are most likely to buy your product.
Now if you don't have lists to upload, this same process can be repeated with the custom audiences you create from the tracking pixels... Which is why that is #1, above.
Reason #3 - Campaign Objectives & Optimization
Facebook allows you to set different objectives for different ad campaigns allowing you to focus your advertising budget on specific outcomes and automate your sales funnel within Facebook.
I'll get into the 'automating your sales funnel' bit more in a second, but for now, just know that you can setup an ad to get more likes to your page, to get more engagement with a facebook post, to get more clicks to your website or to get more conversions, whether that is leads or sales.
For optimization, you have the standard CPC payment and CMP payment methods, where CPC is the Cost Per Click you are paying and the CPM is the cost per thousand displays you are paying for, but Facebook takes it a step farther with their oCPM setting.
Essentially this setting allows you 4 different optimized bidding options that allow you to tell Facebook how much you are willing to pay for specific actions.
For example, if an average subscriber on your list is worth $1.25 you can setup bidding to be optimized for conversions (to your subscriber pixel) and you can tell Facebook that you want to pay no more than $1.25 per conversion, or subscriber.
If you have an average order value of $45, you can tell Facebook that you want to pay a maximum of $44 per customer conversion.
Now there is work to be done in optimizing your ads, call to action, landing pages, etc. So this isn't a magic solution, but if you have a high converting sales funnel, with a bit of work in Facebook Pay Per Click, you can reach the profitibility point relatively quickly and then move to scaling your campaigns based on cost per conversions.
Reason #4 - Further Audience Refinement
The number of ways Facebook allows you to refine the audience you target your ads to is also quite amazing. From the standard items like age, gender, language and location to advanced demographics and interests based on what users have like'd in the past, it really is un-matched.
Now as long as you really understand who your customer avatar is, you really can leverage this info in your favor. Lets look at an example.
Lets say you have a free eBook and a few paid products you offer that helps women who just had a child to get rid of their excess post-birth weight so her hubby thinks she's sexy, again...
Obviously I'd be testing several ad images and headlines and I'd show the ads to Women, age range to 26-64, and I'd make sure my 'countries' and 'languages' matched my custom audiences. Simple stuff to start.
Then, under 'more demographics' I'd set the relationship status to 'married' and the Parents area to 'has children 0-3'. Bingo, now I know she is 'post birth' and 'has hubby' with these.
For interests I'd start with typing 'lose weight' and 'losing weight' and let facebook auto-suggest a few that make great sense. I'd also find out who the big-time TV personalities are around losing weight... In fact, I just google'd 'who hosts the biggest loser' and found 'Allison Sweeny' does. Bingo, add her as an interest, Add 'The biggest loser' and any best selling 'lose weight' books, author names, etc. This helps me make sure that she at least likes weight loss, or weight loss celebrity/authors/books/tv shows, which leads me to believe she'd like to lose weight, herself.
Getting the picture about how powerful this is? Well, we are not done yet!
In the behaviors, I may also add Purchase Behavior > Purchase Habits > 'Online Buyers.' Now this data set is out of their 'Partner Categories' means that data from outside sources that Facebook is paying for will help me focus my ad to only show to 'People in households with many lifetime online purchases.'
This 'solves' the whole issue of possibly paying to have your ads displayed to someone who is afraid to make an online purchase (yes, there are still people who won't buy anything online.... seriously).
Now, at the time of having all of these demographics setup, we know for a fact that our ad will only display to married women who have recently had a child, who like weightloss books/shows/authors/celebrities and who are known to be in a household that has made many purchases online before. Perfect!
Reason #5 - Sales Funnel Automation
This is where all of the individual reasons come together to make multiple retargeting campaigns that help prospects take the next step in your sales process, on auto-pilot.
The data collected from your conversion pixels is used to create each of the audiences you are speaking to here and you are able to use the look alike audiences from to connect with new people who have a very high probability of liking your content, offers and products, based on Facebook's algorithm.
Step 1 in your funnel: Create a like & engagement campaign to reach new people on Facebook who have never been to your site.
Step 2 in your funnel: Create a clicks campaign to help these new people you've connected with reach your website.
Step 3 in your funnel: Create a retargeting ad for visitors who came to your site and didn't opt in and didn't buy.
Step 4 in your funnel: Create another retargeting ad for subscribers who didn't purchase.
Step 5 in your funnel: create additional ads for customers who did purchase to either say 'thanks' or to promote add-on products, up-sells, high ticket items, etc.
All of these campaigns can be created in advance and all you really need to do is stay focused on monitoring campaign efficiency, increasing conversions, a/b split testing and updating audiences.
Generally you would start with a specific and highly valuable step in the process to get your Facebook campaigns generating revenue quickly, then once that is optimized you can set up the next most logical step to further increase ROI. This allows you to break up the entire funnel creation process in individual steps, adding on additional components once each step is refined to a profitable level.
For example, if you have tons of traffic and your opt-in rate is very poor, starting A/B split testing on your lead conversion page and setting up a retargeting campaign to visitors who showed up and didn't subscribe.
This allows you to test new headlines and optimize conversions while also building your list.
If you are getting a good conversion rate of visitors to subscribers but a poor conversion rate to customers, you can start a 'Did you know...' campaign that teaches your subscribers more about your product and how it will help them in their lives. Odds are they simply aren't educated enough about how your product will help, so re-connecting with them on facebook with advertorials (advertisements that look like editorials) plus a/b split testing on your sales page could be the quickest boost in ROI.
Honestly, every business is a little different and you need a custom strategy that fits your specific needs, goals and your sales funnel. If you would like help integrating Facebook tracking pixels to your site, integrating your sales funnel on Facebook or setting up split tests and ad campaigns, I am available for consultations and coaching.